Program Overview
Astrophysical neutrinos and the origin of the elements
Image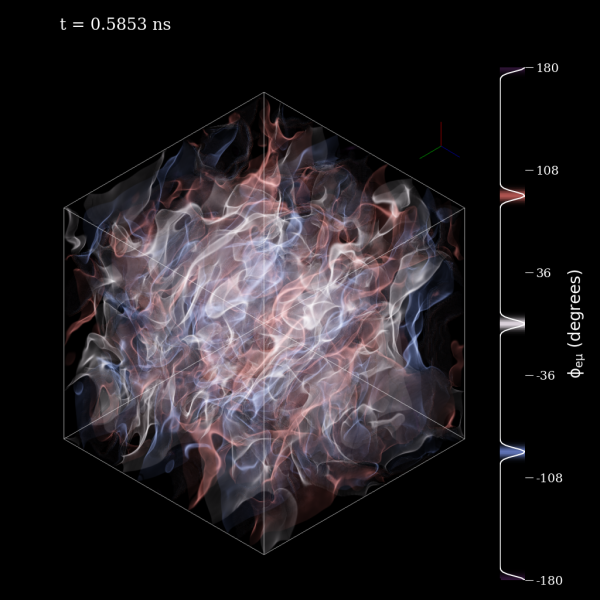 Overview
Note to applicants: This a four-week in-person program with a one-week embedded workshop. Please be aware that all in-person participants must show proof of vaccination against COVID-19 upon arrival at the INT.

Disclaimer: Please be aware that, due to ongoing concerns regarding the COVID-19 pandemic, this program may be changed from in-person to hybrid, or to online-only if necessary.
Neutrino physics and the origin of the elements are topics intimately linked to each other and are both central to progress in the emerging revolution in multi-messenger astrophysics. Multi-messenger (gravitational waves, photons across the electromagnetic spectrum, and particles) observations of binary neutron star mergers and supernovae present a tremendous opportunity for new breakthroughs not only in our understanding of the fundamental astrophysical mechanisms that drive these phenomena but also of the origin of the elements and neutrino physics.
We aim to bring experimental and theoretical neutrino communities together with astronomers and simulators. The goal is to build the foundations for substantially improving predictions of element synthesis and multimessenger observations from compact objects through the development, inclusion and measurement of more complete neutrino physics. We will address the following questions:
How do stellar observations probe the conditions in explosions of compact objects?
How can we make progress on evaluating the evolution of flavor transformation in supernova-like and compact object merger-like conditions?
How can we combine simulation techniques developed in the core-collapse supernova, neutron star merger, and neutrino flavor transformation communities?
How can experimental neutrino interaction measurements inform our understanding of the conditions in supernovae and compact object mergers?
There will be a workshop in the first week (week of July 17).
Note: A registration fee may apply for the workshop week of this program.